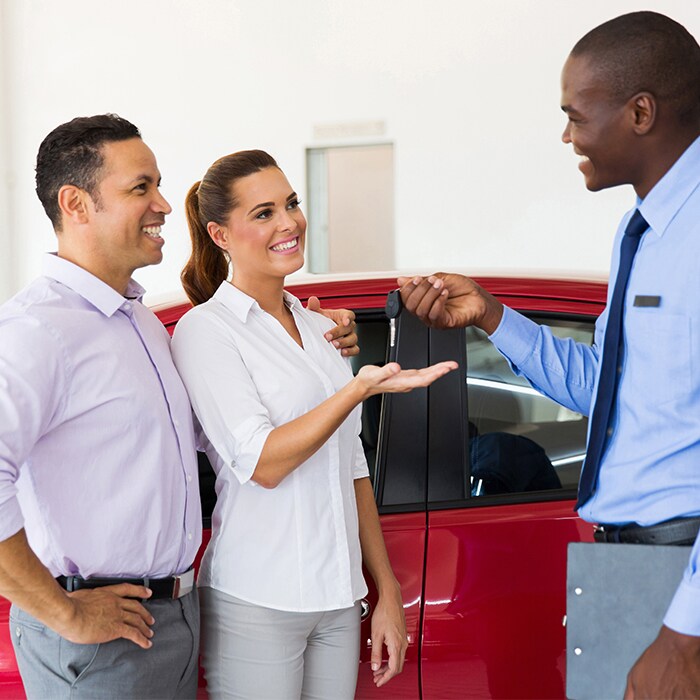 Hours
Monday

9:00AM - 8:00PM

Tuesday

9:00AM - 8:00PM

Wednesday

9:00AM - 8:00PM

Thursday

9:00am - 8:00pm

Friday

9:00AM - 8:00PM

Saturday

9:00AM - 8:00PM

Sunday

Closed
The Benefits of Leasing or Buying a Vehicle
Part of the car buying decision is how to pay for the vehicle. You can pay cash outright, take out a car loan, or lease it. Since most people opt to finance their vehicles, those last two options are what we're discussing. There are benefits to both options at Round Rock Hyundai. Let's look at what will work for you.
The Benefits of Leasing
Perhaps the greatest benefit to leasing a car is the fact that your monthly payment will likely be lower. This is because you are only paying for the vehicle's depreciation over the lease term. Furthermore, there may be no need to make a down payment. One final reason to lease a vehicle is that leases can generally be transferred to other people. Therefore, you may not have to retain possession of your Hyundai for the entire lease term. 
The Benefits of Car Loans to Buy a Car
There are many reasons why you could want to purchase a vehicle. For example, the fact that you own it means that you can drive it as much or as little as you want. Furthermore, are no mileage caps or any fees to pay for exceeding them. Additionally, you don't have to worry about paying for any excess wear on a vehicle that you own. The final benefit is that you can accrue equity in a car that you purchase outright. 
Common Benefits of Leasing or Buying a Car
Whether you choose to lease or buy a vehicle, you will get whatever remains on the original manufacturer warranty. With either payment option you may be entitled to protections under state or federal defective vehicle laws. Are you looking to lease a Hyundai near Austin? Call us today!